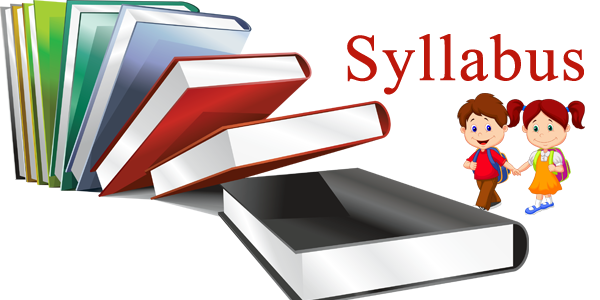 I. WRITTEN PAPERS
A. General knowledge (All Sections):
Literature;
Philosophy:
Modern History;
Development in Science and Technology:
Civilizations;
Sociology;
Arts and Culture;
Topical issues.
B. Law paper on Common Law (All Sections)
1. The basis and characteristics of the rule of law
SOURCES OF LAW
written sources;
Non-textual sources of law. general principles of law, customs. jurisprudence /case laws.
TOPICS ON LAW
Distinction between natural persons and corporate entities;
Identification of persons and their rights.


PROPERTY RIGHTS
NATURAL PERSONS AND FAMILY
The Cameroonian nationality.
FAMILY LAW
Marriage (void and voidable marriage. validity of marriage. consortium):
Matrimonial Regimes;
Divorce and judicial separation:
Legitimation;
Property rights (financial provisions. custody. etc.);
Child law


LAW OF TORT
General principles;
Defamation;
Negligence;
Trespass to land and to persons;
Nuisance;
Deceit and injurious falsehood
Wrongful process of law.
Damages and remedies
CONTRACTS
General contract principles;
Formation (offer and acceptance, intention to create legal relations, etc.);
Consideration;
Terms of contract (excluding and limiting terms);
Capacity (required status to get into a valid contract):
illegality.
Mistake;
Privacy of contracts:
Privity.


PROPERTY LAW
Content:
The base;
Accessories.»
Apparent and indivisible property;
Evidence.
POSSESION
Possessory actions:
Prescriptions.
SUCCESSION
Introduction;
Types of succession;
Distribution of property:
The will;
Liabilities of personal representative;
Challenging a will;


PRIVATE INTERNATIONAL LAW
General principles;
Conflicts of law;
Conflicts of law settlement;
Foreign judgments and exequatur.


COMMON LAW CIVIL PROCEDURE
Meaning of civil procedure and its application in Anglophone Cameroon.Commencement of civil proceedings (motions. petitions. writs of summons).Simplified recovery procedure and the undefended list;Parties (nature, joinder procedure, misjoinder procedure, representation proceedings. etc.);Joinder and consolidation of causes of action.Service of process and appearance.Pleadings (functions. content. facts that must be specifically pleaded. etc.);Interim relief (interlocutory order. injunction. etc).Equitable relief.Interfocutory application.Settlement of issues.
Stay of execution;


PRINCIPLES OF EVIDENCE LAW
Meaning and nature of evidence and the laws applicable to evidence;
Facts which need not be proved:
Relevancy and admissibility of facts;
Admission (formal and informal)
Confession;
Hearsay evidence;
Opinion evidence:
Similar facts evidence;
Compellabity of witnesses:
Corroboration.
C. Papers for each specialty


1- JUDICIAL SECTION
a) Business law
OHADA and its institutions;
General Commercial Law;
The Company Law and the legal status of economic interest groups;
Collection of receivables;
Security and enforcement proceedings:
Collective proceedings for discharging liabilities;
The Arbitration Law;
Consumer law and Competition Law:
Maior business contracts:
Company Contract:
Return for Professin Use;
Loan Contracts
'Sales and Purchase Contracts:
Transport Contract;
Service Contract;
Labour Contract;
Corporate. Subcontracting. Engineering. Technology Transfer Contracts
Lease Contract;
Management of Lease Contract;
Distribution, Franchise. Concession Contracts;
etc.
b) Criminal law
General principles: 5
The offence:
Coaclions and complicity
Criminal responsibility.
Penalties;
Suspended sentences.
c) Criminal procedure
The leadings principles of legal proceedings;
Public action;
Civil action;
Prescription of public action and of penalties;
Preliminary investigation and preliminary inquiry;
Rules of evidence:
Police custody and detention;
Alternative measures to imprisonment;
Execution of court decisions;
Remedy at law (appeal) and authority of the res judicata.
2- ADMINISTRATIVE SECTION
a) Constitutional law. administrative law and administrative litigations
General Administrative Law. public estainshments. administrative acts, public services;
Administrative litigation: the status of the administrative judge and administrative justice.
b) Public freedoms and human rights
Freedom of expression, information and communication:
Freedom of association. of meeting and formation of political parties;
Freedom of movement;
Human Rights;
The limitations of public freedoms;
institutions regulating public freedoms:
The National Commission for Human Rights and Freedoms;
Competent Courts of Common Law.
A special court: the High Court of Justice:
c) PUBLIC INTERNATIONAL LAW
Sources.
Settlement of disputes,
3-ACCOUNTS SECTION
a) ACCOUNTANCY
General;
Analytic;
Projected;


b) PUBLIC FINANCE
The rudiments of public finance;
State financial policy:
The financial policy of Regional and Local Communities;
The budgetary and accounting set-up of the State;
The budgetaty and accounting set-up of administrative public establishments:
The budgetary and accounting framework of Regional and Local Communities;
Management of the State budget audit.
Financial courts in Cameroon and abroad;
Relations between financial court: and judicial authorities.
II / ORAL EXAMINATION
Interview with a jury, which seeks to assess the personality of the candidate and his predisposition to serve the State and the citizen.
NB: Emphasis shall be laid on the knowledge of judicial institutions in Cameroon.
1. JUDICIAL ORGANISATION
Customary Courts;
Courts of first instance;
Military courts:
High Courts;
Administrative courts;
Regional Account Courts;
Courts of Appeal;
Special Criminal Court;
Supreme Court; its Chambers
Court of Impeachment.
2. THE JUDICIARY CORPS
Magistrates: the status of magistracy. the Higher Judicial Council (HJC).
Court registrar and legal department staff and their status.
3. AUXILIARIES OF JUSTICE
Bailifls and executing officers:
Barristers;
Public notaries;
Judicial police.
4. THE LANGUAGE JURY
An interview with a jury in French.
Anciennes épreuves des Concours et examens de l'écoles du Cameroun
Vous en avez assez de perdre du temps à chercher des ancienne epreuves de concours et des examens officiels. Dans ce site vous trouverez les derniers sujets des examens nationaux (G.C.E, CAP, BEPC, PROBATOIRE, BAC, BTS) et ancienne epreuve de concours d'entrée aux grandes écoles du Cameroun telles que: ENS, EAMAU , ENAM, ENIEG, IRIC, IFORD, IDE, ENSET, ESSEC, IUT, FGI, FASA, FMSB, ESSTIC, EGEM, ENSP, ENSPT en libre accès sur le web… mis à votre disposition par les étudiants en master, en doctorat et des enseignents.
---
---