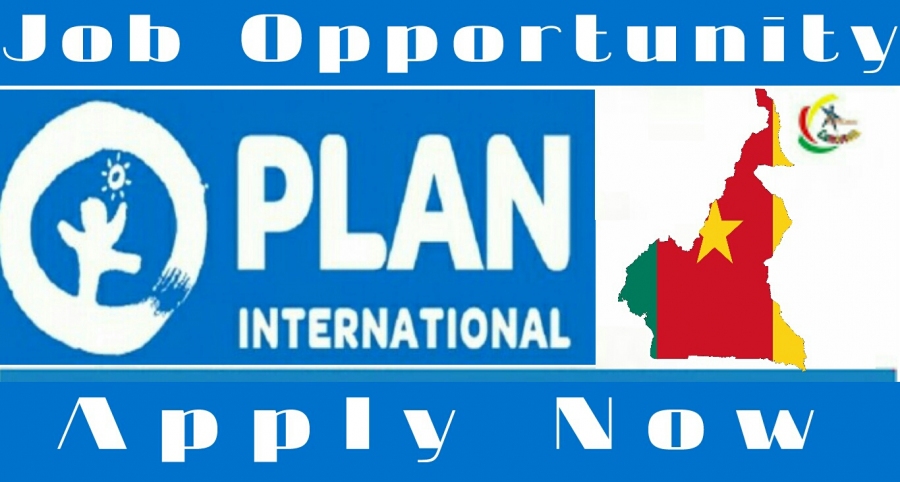 Objectives of the internship.
To provide support services to the BMZ project team in the office and on the field.
To gain experience and improves his/her skills as far as project management is concern to be better prepared for the job market.
To give the intern the opportunity to show case and put in practice the knowledge gotten in school.
To apply for this job, Your application should include:
A cover letters
A comprehensive CV including details of two referees.
Your documents should be deposited at the level of any of the plan offices
Duration of Intern; this internship period is for a period of Three months renewable once.
Location: Bertoua – CAMEROON
Closing date: November 15th, 2019
Plan International Cameroon operates in an equal opportunity environment and actively encourages diversity. Only applications received in French or English will be treated and only shortlisted candidates will be contacted.
Plan international has a child protection and gender equality policies that are integral part of the recruitment process.
Anciennes épreuves des Concours et examens de l'écoles du Cameroun
Vous en avez assez de perdre du temps à chercher des ancienne epreuves de concours et des examens officiels. Dans ce site vous trouverez les derniers sujets des examens nationaux (G.C.E, CAP, BEPC, PROBATOIRE, BAC, BTS) et ancienne epreuve de concours d'entrée aux grandes écoles du Cameroun telles que: ENS, EAMAU , ENAM, ENIEG, IRIC, IFORD, IDE, ENSET, ESSEC, IUT, FGI, FASA, FMSB, ESSTIC, EGEM, ENSP, ENSPT en libre accès sur le web… mis à votre disposition par les étudiants en master, en doctorat et des enseignents.
---
---