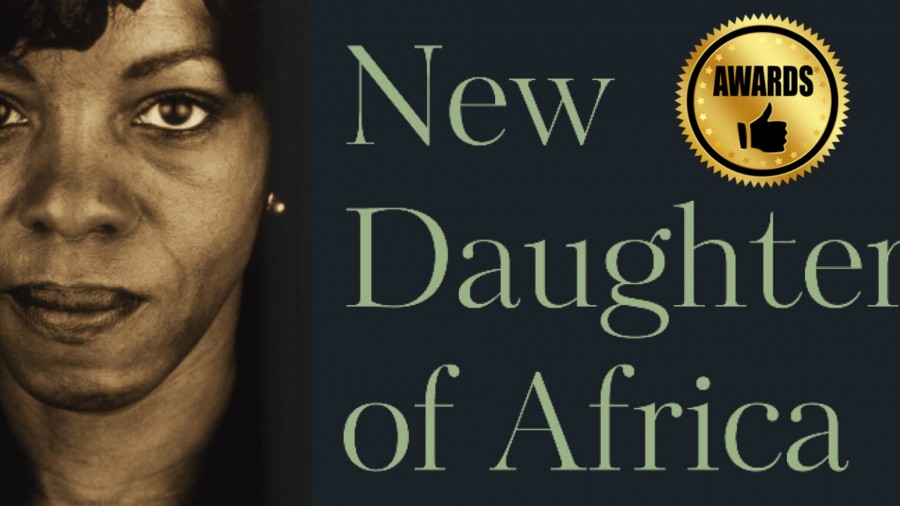 Applications are now open for the Margaret Busby New Daughters of Africa Award 2020 for African Women to Study at SOAS, University of London, UK.
Application Deadline: 20th February 2020 by 15:00 (UK Local time)
Eligible Countries: African countries
To be Taken at (Country): SOAS, University of London, UK
About the Award: The release of the writer and broadcaster Margaret Busby's landmark new anthology, New Daughters of Africa, published by Myriad, will be celebrated by offering an award worth £20,000 for black, female students ordinarily resident in Africa to study at SOAS University of London.
New Daughters of Africa showcases the work of more than 200 women writers of African descent from across the globe and includes contributions from the internationally acclaimed authors Chimamanda Ngozi Adichie and Zadie Smith.
First published 25 years ago, Margaret Busby's groundbreaking anthology Daughters of Africa illuminated the 'silent, forgotten, underrated voices of black women' (The Washington Post). Published to international acclaim, it was hailed as 'an extraordinary body of achievement… a vital document of lost history' (The Sunday Times).
The Margaret Busby New Daughters of Africa Award will make possible a course of study free of the worry of fees and accommodation costs. Margaret Busby, alongside the publisher, will be donating a proportion of her royalties from the anthology to the fund.
Field(s) of Study:
Full-time MA African StudiesFull-time MA Comparative LiteratureFull-time MA Translation (in African Languages)This award is for a student with a particular interest in African Literature with the aim to support a new generation of African female writers
Part-time programmes are not eligible
New applicants only (new admissions, starting in September 2020)
Type: Masters
Eligibility:
Open to a black, female student who is ordinarilty resident in Africa.
The award is for a student taking an MA in African Studies, MA Comparative Literature or MA Translation (in African Languages) at SOAS University of London. This award is for a student with a particular interest in African Literature with the aim to support a new generation of african female writers.
Applicants must hold an offer to purpose one of the eligible degree programme at SOAS by the scholarships deadline.
Applicants must meet the English language condition of their offer of admission to study at SOAS as soon as possible but no later than 1st June 2020. If your offer is conditional on English, please arrange your English test and ensure you meet the English requirement as soon as possible. Please note that most scholarships do not cover funding or even allow for Pre-sessionals. Please check the wording of your scholarship offer to see if you are eligible for Pre-sessional course or whether you need to achieve SOAS direct entry scores by the deadline specified in your scholarship terms and conditions.
Selection Criteria:
Candidates will be assessed on academic merit by a Selection Panel consisting of three academic members.
Academic references, degree result, CV your statement and other relevant information in your application will be considered to assess the above criteria.Number of Awards: Not specified
Value of Award:
The total value of the Margaret Busby New Daughters of Africa scholarship will be at least £20,000. Tuition fees will be deducted from this amount and any remainder may be used towards maintenance.
In addition, an accommodation scholarship will be provided by Friends of International Students' House (FISH) for the student to live at International Students' House (ISH) in central London plus a food scholarship at ISH. The scholarship recipient must reside at International Student House during the whole of your course. ISH is an independent educational charity that runs a large student hostel near the School, together with social facilities for international students in London. It has a close association with the University of London.
You should also be aware that in return for the residential scholarship, ISH expects their scholarship students to play an active role in the life of ISH. In addition you may be asked to work on a voluntary basis within the House for a few hours each month.
How to Apply:
Scholarship applications must be received no later than 15:00 (UK Local time) on Thursday, 20 February 2020.
You must submit a complete application of your programme as soon as possible then submit an application for this scholarship. Please note the complete applications for admission can take 4 weeks to be considered by the department, altough this duration can vary depending on the time of year. You should be prepared to wait up to 6 weeks in busy periods. It is recommended to apply for the programme about six weeks BEFORE the scholarships deadline (that is, by 9 January 2020)
Late or incomplete applications will not be considered.
It is important to go through all application instructions in the Award Webpage (see Link below) before applying.
Official website: https://www.soas.ac.uk/registry/scholarships/hsbc-soas-scholarships.html
GOODLUCK
Anciennes épreuves des Concours et examens de l'écoles du Cameroun
Vous en avez assez de perdre du temps à chercher des ancienne epreuves de concours et des examens officiels. Dans ce site vous trouverez les derniers sujets des examens nationaux (G.C.E, CAP, BEPC, PROBATOIRE, BAC, BTS) et ancienne epreuve de concours d'entrée aux grandes écoles du Cameroun telles que: ENS, EAMAU , ENAM, ENIEG, IRIC, IFORD, IDE, ENSET, ESSEC, IUT, FGI, FASA, FMSB, ESSTIC, EGEM, ENSP, ENSPT en libre accès sur le web… mis à votre disposition par les étudiants en master, en doctorat et des enseignents.
---
---