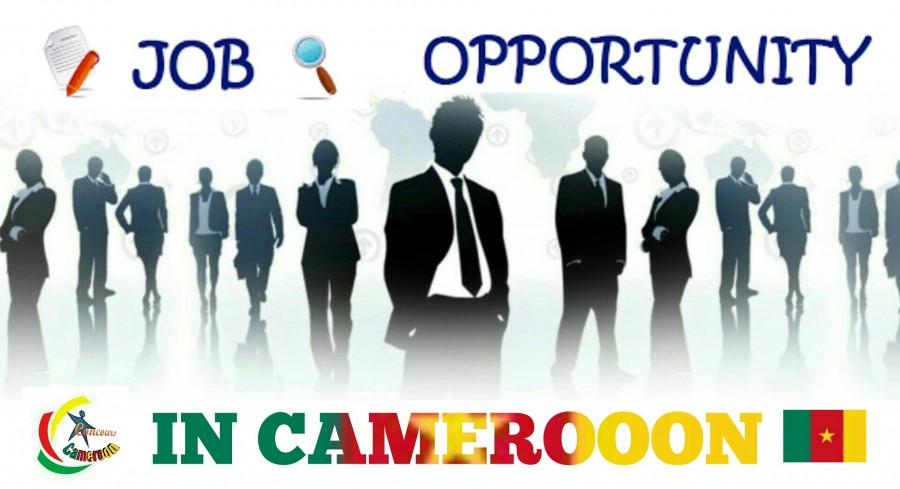 JOB ANNOUNCEMENT
The Georgetown University Center for Global Health Practice and Impact (CGHPI) serves countries to improve their population health and wellbeing and to safeguard against health-related threats by advancing the use of evidence and human-centered enterprise architecture on the path towards achieving equity and social justice. To achieve this mission, we catalyze the uptake, spread, and implementation of innovations; triangulate data from different sources, and tailor visualization of the information for each audience; design and implement integrated service delivery models; support communities of practice to inform policy and practice through efficient data use and horizontal and vertical collaboration; disseminate best practices and evidence globally through open source learning networks; build global, collaborative, multi-disciplinary, and interprofessional networks; undertake research that is informed by local needs; and invest in local leadership to own, provide oversight, and sustain implemented interventions. Georgetown University, through CGHPI, has recently received an award from U.S Centers for Disease Control and Prevention (U.S. CDC) through funding from the U.S President's Emergency Plan for AIDS Relief (PEPFAR) to support HIV response efforts in Cameroon for achievement of HIV epidemic control to implement a program titled Translating Data and Evidence into Impact (TIDE). As a result, CGHPI is recruiting for the following program implementation positions. All prospective candidates must be fluent in French and working knowledge of English. These positions will be based in Yaoundé or Bertoua. CGHPI is operating in Cameroon as Georgetown Global Health LLC (GGHC)
GGHC Office Positions
Reports To:
Field Operations Manager
Location of Work:
Yaoundé Cameroon
Job Overview: This position holder will be expected to facilitate and enhance procurement requirements for quality and consistency of purchasing documents, solicitations and procurement contracts issued by the organization. Following organizational procurement rules, regulations and best practices, position performs technical writing to draft purchase orders (POs), contractual agreements, including contract amendments, interagency agreements, memorandum of understandings, revenue agreements, and other approved contracting vehicles. Position performs procedural business processes required to execute the POs and contracts including negotiating scope, risk, and terms. Position oversees the solicitation process (RFP, DQ, IFB, sole source, and IT Staff Augmentation) to include drafting statement of work specifications, publishing solicitations, responding to external inquiries, managing public solicitation openings, overseeing evaluations and preparing the awards. The procurement specialist might need to respond to emergency and other non-routine procurements and assists organizational staff with proper resolution. Position mediates contractor and end user complaints. Position follows a project management system to track and monitor project deliverables and milestone activities in order to meet project deadlines.
Specific Duties:


• Facilitate the procurement of health products and services that will support the implementation of the Project for uninterrupted access to health commodities and other procurements.
• Develop and manage all related RFQ- Request for Quote, PRF- Purchase Requisition Form, PO – Purchase Order & GRN- Good Received Note for procurement services.
• Develop, review and issue purchase orders (PO) to contracted service providers for smooth implementation of services in line with Georgetown University procurement policies.
• Initiate, follow through and complete local commodity procurement using the Procurement Tracker
• Work with the compliance unit to ensure that all procurement of goods and services are in line with CDC (45 CFR 75) regulations and Georgetown University policies.
• Develop and manage relationships with vendors (including performing relevant assessment and due diligence) to ensure that all procurement of goods and services are of the highest quality that meets US Government regulations.
• Support the development of appropriate sourcing strategies that will enable the project to obtain best value for resources committed to project activities.
• Ensure regular update of the Procurement Master Tracker to ensure that all required information is completed and shows the correct position of each approval.
• Support the development and regular reporting on key performance indicators to demonstrate the project achievements in support of procurement services.
• Demonstrates maturity, dependability, integrity, and initiative to learn competencies and skills required for the job assignment.
• Contributes positively to a work environment that emphasizes teamwork, respect for differences, accepting and giving constructive feedback.
• Perform other duties as may be assigned that are considered necessary to achieve success and which are consistent with the overall nature of the contract and work plan.


Qualifications and Experience:
• Minimum of 2-3 years' relevant experience in procurement of goods and services with International Non-Governmental Organization especially in the health sector preferred. USG experience a plus.
• Minimum of 2-3 years' experience in developing technical proposals and managing complex procurement of goods and services for the health sector required
• Demonstrated experience leading and managing high performing team required.
• Experience engaging with local and international vendors on procurement of goods and services required
• Proactive, with positive problem-solving approach and attention to detail.
• Good interpersonal and team-working skills.
• Masters' Degree in Supply Chain Operations, Public Health, Management, Procurement, or relevant degree desirable but not mandatory
• Ability to communicate in French fluently.
• Ability to communicate in English will be an added advantage but not mandatory
Instructions for Submitting Applications:


2. Applications should include 3 references that are familiar with applicant's work experience preferably in the last 2-5 years. References should include contact information including daytime phone and e-mail address.
3. All applications should include a cover letter that details one's suitability for the job highlighting key functional areas, expected qualifications and experiences.
4. Candidates should attach a 3-page CV/Resume that highlights one's key achievements in areas relevant to the job
5. Job related stated qualifications and experience are the basic minimum requirements that each applicant must meet to be considered for interviewing.
6. All applicants should include daytime phone contact information.
7. Deadline for application is December 18 2019, 5 PM Cameroon Time. Applications received after the deadline will not be considered.
8. Georgetown University Center for Global Health Practice and Impact through its local entity Georgetown Global Health Cameroon is an equal opportunity employer and encourages all qualified persons to apply regardless of gender, ethnicity or any other status variable.
Anciennes épreuves des Concours et examens de l'écoles du Cameroun
Vous en avez assez de perdre du temps à chercher des ancienne epreuves de concours et des examens officiels. Dans ce site vous trouverez les derniers sujets des examens nationaux (G.C.E, CAP, BEPC, PROBATOIRE, BAC, BTS) et ancienne epreuve de concours d'entrée aux grandes écoles du Cameroun telles que: ENS, EAMAU , ENAM, ENIEG, IRIC, IFORD, IDE, ENSET, ESSEC, IUT, FGI, FASA, FMSB, ESSTIC, EGEM, ENSP, ENSPT en libre accès sur le web… mis à votre disposition par les étudiants en master, en doctorat et des enseignents.
---
---