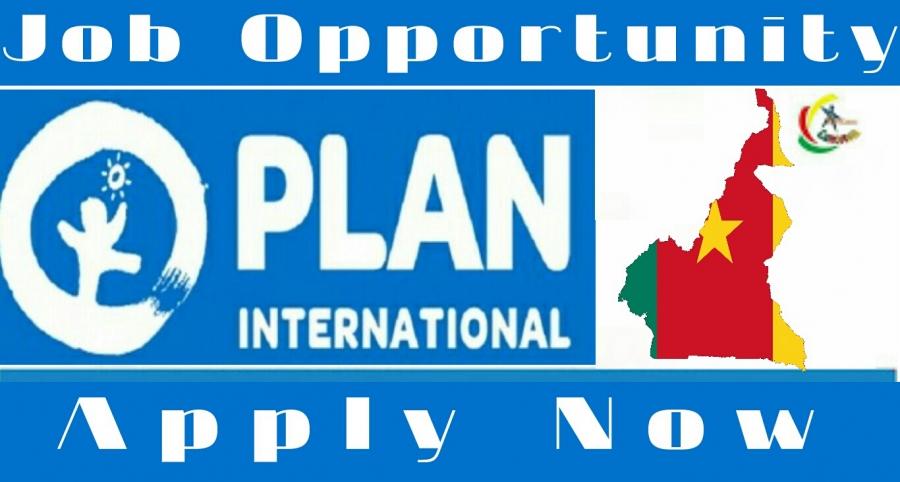 Location:
Maroua/Garoua/Bertoua, EN, CM
Company:
Plan International
Plan International is an independent development and humanitarian organisation that advances children's rights and equality for girls.
We believe in the power and potential of every child. But this is often suppressed by poverty, violence, exclusion and discrimination. And it's girls who are most affected.
Working together with children, young people, our supporters and partners, we strive for a just world, tackling the root causes of the challenges facing girls and all vulnerable children.
We support children's rights from birth until they reach adulthood. And we enable children to prepare for – and respond to – crises and adversity. We drive changes in practice and policy at local, national and global levels using our reach, experience and knowledge.
We have been building powerful partnerships for children for over 80 years, and are now active in more than 70 countries.
Position:

District Supervisor
Department & Location

: Maroua, Garoua and Bertoua PUs
Reports to (position):

Nutrition Project Coordinator
The project is about providing support to the national program of fight and prevention of malnutrition amongst under five children, pregnant and lactating women through Blanket supplementary feeding program adding to an in-house sensitive response from Plan International Cameroon known as Positive deviance hearth with financial and technical the support of Word Food Program, Plan Canada and Plan International Cameroon.
The project's falls into CP 25 and 27 related health and protection activities.
This project will be implemented with an integration of Blanket Supplementary Feeding Program (BSFP) in the Far North with 05 Health Districts of Maroua 1,2,3 Tokombere, Gazawa, in the North with 02 Health Districts of Lagdo and Guider, in the East with 02 Health Districts of Nguelemendouka and Doume targeting about 4931 Children de 6 to 23 months, Children de 6 to 59 months and 7,365 PLW (Pregnant and lactating Women) for a period of 12 months in Far north and North and 6 months in East region .
About 12 to 09 People will respond directly to the holder of the position and will be directly involve as Service providers to Plan International Cameroon in the implementation of the project in projects locations in the three PUs.
Typical Responsibilities – Key End Results of Position:
Among many other tasks to be performed, The District Supervisor is responsible for all projects activities in the health District as such, He/she should;
– Ensure proper organization and implementation of projects activities in the district at both hospital and community levels with respect to National Protocol of PCIMAM and Positive deviance Hearth as well.
– Ensure that Field nutrition Assistant and Community Animators have a well mastery of the anthropometric measurements and equipped to screen malnutrition
– Oversee the post-distribution processes and prepare the next distribution
– Oversee the full functioning of rehabilitation centres
– Ensure General monitoring of Project activities
– Collects, consolidate and ensure accurate/quality and timely production and submission of projects report from the District to M&E.
– Organize regular jointed meeting with stakeholders to be able to exchange vital information on the project.
– Identify capacity gaps and ensure capacity enhancement of Food nutrition Assistant and nutrition focal point at the level of district and health area as well as community relays
– Liaise with the Project Coordinator to ensure the quality and federation of nutrition actions within the districts.
– Involve as much as possible the representative of the Ministry of health in all projects activities.
– Create good collaboration channel and involvement of all stockholders (Local authorities, opinion leaders and councils).
– Ensure the appropriation of the project through capacity enhancement of local dialogue structures.
The holder of the position has no authorization and will liaise with PU's finance and Administrative department for all related finance and administrative procedures under the leadership of the Project Coordinator. But his proactveness will be key in planning and implementation of activities in the field.
Communications and Working Relationships:
The District Supervisor should maintain a good collaboration and communication with technical and financial partners (WFP, UNHCR) at field level also with local authorities, DMOs, Chief of health's structures and local nutrition focal points.
Knowledge, Skills, Behaviors, and Experience Required to Achieve Role's Objectives:
– Nutritionist , State Register Nurse or related courses
– At least one (1) year of experience in working for a reputable international humanitarian and development organization.
– Minimum of one (1) year work experience
– Experience of working with institutional donors/fundraisers
– Experience of working in zones where security issues is a concern
– Experience in the management of a nutrition project
– Ability to drive a motorbike is an advantage.
– Mastering of local language is a plus.
Physical Environment and Demands:
Ability to work under pressure and in remote area and in zones were security issues is a concern.
Level of Contact with Children:
High level: Frequent interaction with children
Location: Maroua/Garoua/Bertoua
Type of Role: District supervisor
Reports to: Project Coordinator
E
arly application is encouraged as we will review applications throughout the advertising period and reserve the right to close the advert early.
A range of pre-employment checks will be undertaken in conformity with Plan International's Safeguarding Children and Young People policy.
As an international child centred community development organisation, Plan International is fully committed to promoting the realisation of children's rights including their right to protection from violence and abuse. That means we have particular responsibilities to children that we come into contact with.
Plan International believes that in a world where children face so many threats of harm, it is our duty to ensure that we, as an organisation, do everything we can to keep children safe. We must not contribute in any way to harming or placing children at risk.
Equality, diversity and inclusion is at the very heart of everything that Plan International stands for. Our organisation is based on a culture of inclusivity and we strive to create a workplace environment that ensures every team, in every office, in every country, is rich in diverse people, thoughts, and ideas.
We will provide equality of opportunity and will not tolerate discrimination on any grounds. We foster an organisational culture that embraces and exemplifies our commitment to gender equality, girls' rights and inclusion while supporting staff to adopt good practice, positive attitudes and principles of gender equality and inclusion
Anciennes épreuves des Concours et examens de l'écoles du Cameroun
Vous en avez assez de perdre du temps à chercher des ancienne epreuves de concours et des examens officiels. Dans ce site vous trouverez les derniers sujets des examens nationaux (G.C.E, CAP, BEPC, PROBATOIRE, BAC, BTS) et ancienne epreuve de concours d'entrée aux grandes écoles du Cameroun telles que: ENS, EAMAU , ENAM, ENIEG, IRIC, IFORD, IDE, ENSET, ESSEC, IUT, FGI, FASA, FMSB, ESSTIC, EGEM, ENSP, ENSPT en libre accès sur le web… mis à votre disposition par les étudiants en master, en doctorat et des enseignents.
---
---