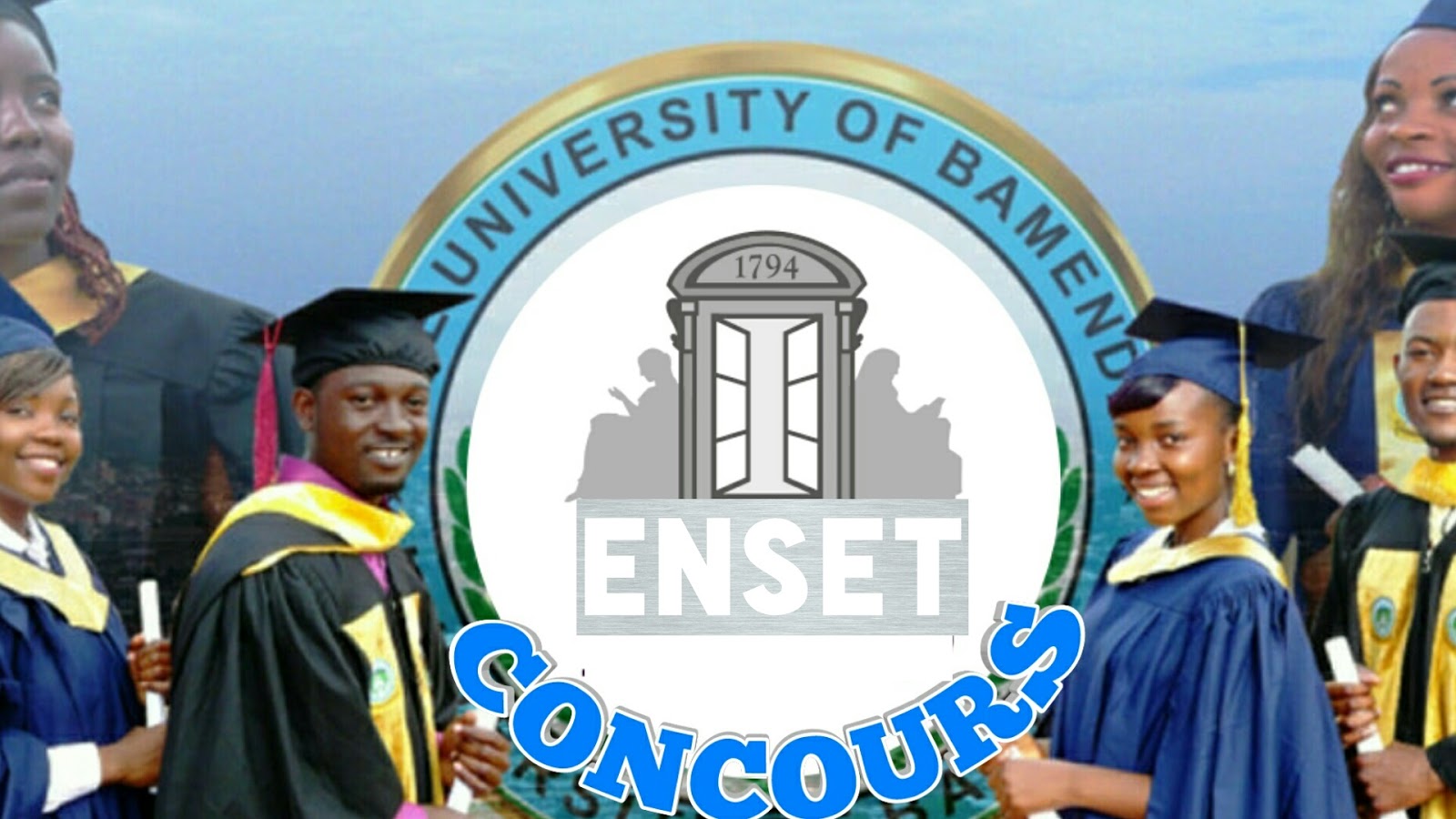 The Minister of State, Minister of Higher Education announces:
Subject to the presentation of the originals of the required diplomas, the candidates whose names appear below have been admitted into the First year of the Second Cycle of the Higher Technical Teacher Training College (HTTTC) of the
University of Bamenda
in Bambili, for the 2019-2020 academic year. They are:
Le Ministre d'Etat, Ministre de l'Enseignement Supérieur communique :
Sont, sous réserve de la présentation des originaux des diplômes requis, déclarés définitivement admis en Première année du Deuxième Cycle de l'Ecole Normale Supérieure de l'Enseignement Technique de l'Université de Bamenda à Bambili, au titre de l'année académique 2019-2020, les candidats dont les noms suivent :
Anciennes épreuves des Concours et examens de l'écoles du Cameroun
Vous en avez assez de perdre du temps à chercher des ancienne epreuves de concours et des examens officiels. Dans ce site vous trouverez les derniers sujets des examens nationaux (G.C.E, CAP, BEPC, PROBATOIRE, BAC, BTS) et ancienne epreuve de concours d'entrée aux grandes écoles du Cameroun telles que: ENS, EAMAU , ENAM, ENIEG, IRIC, IFORD, IDE, ENSET, ESSEC, IUT, FGI, FASA, FMSB, ESSTIC, EGEM, ENSP, ENSPT en libre accès sur le web… mis à votre disposition par les étudiants en master, en doctorat et des enseignents.
---
---