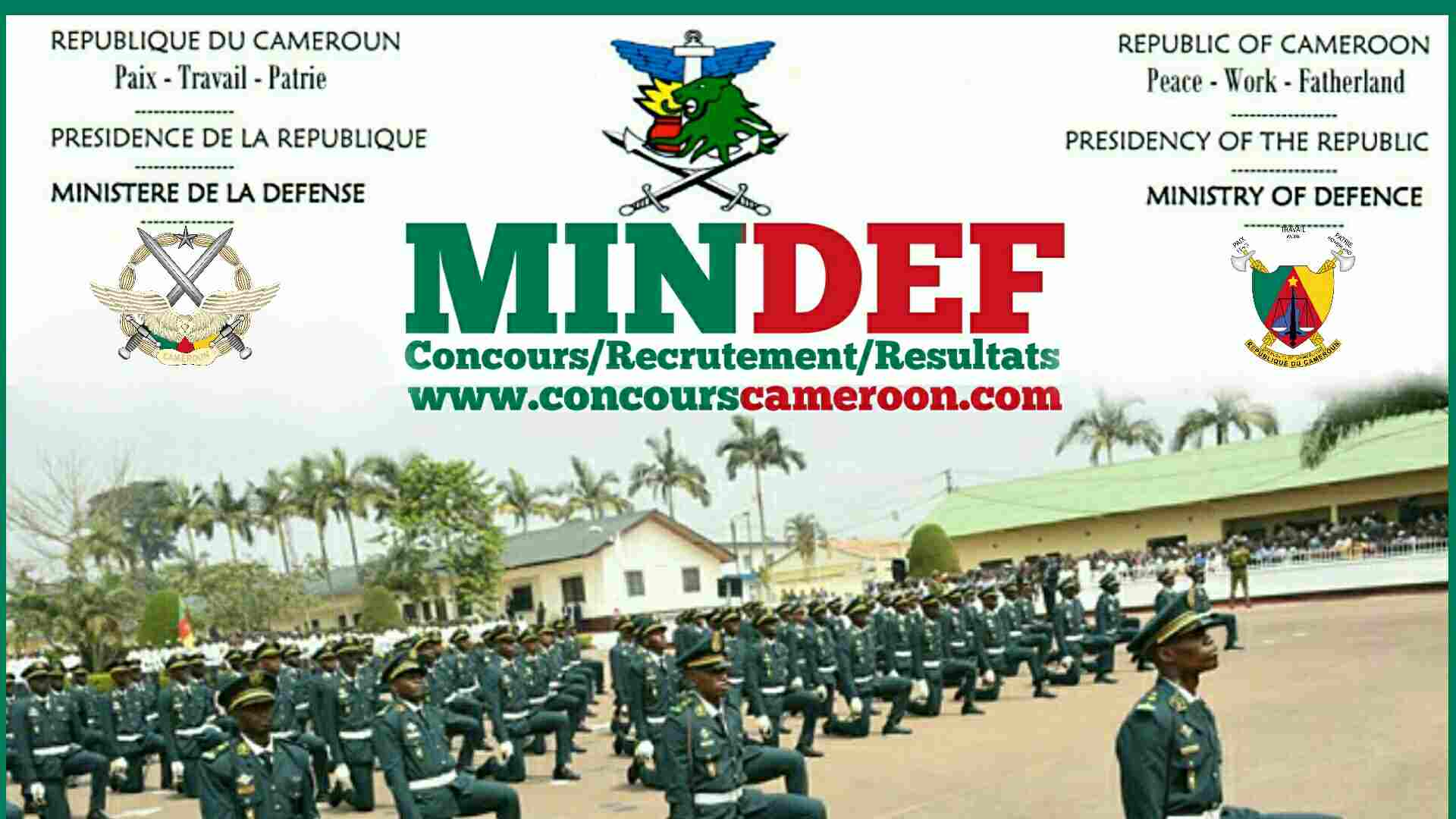 Il est porté à la connaissance des jeunes Camerounais des deux sexes désireux de faire carrière dans les Forces de Défense, qu'un concours de présélection pour l'admission dans les écoles militaires française de formation d'officiers est ouvert au centre unique de Yaoundé, les 09 et 10 janvier 2021, selon les modalités ci-après:
Young Camerounains of both sexes wishing to pursue a career in the Defence Forces are hereby informed that a competitive entrance examination into the French Military Academies for officers shall be organized from 9 – 10 January 2021 at the unique examination cenre of Yaoundé.
Anciennes épreuves des Concours et examens de l'écoles du Cameroun
Vous en avez assez de perdre du temps à chercher des ancienne epreuves de concours et des examens officiels. Dans ce site vous trouverez les derniers sujets des examens nationaux (G.C.E, CAP, BEPC, PROBATOIRE, BAC, BTS) et ancienne epreuve de concours d'entrée aux grandes écoles du Cameroun telles que: ENS, EAMAU , ENAM, ENIEG, IRIC, IFORD, IDE, ENSET, ESSEC, IUT, FGI, FASA, FMSB, ESSTIC, EGEM, ENSP, ENSPT en libre accès sur le web… mis à votre disposition par les étudiants en master, en doctorat et des enseignents.
---
---