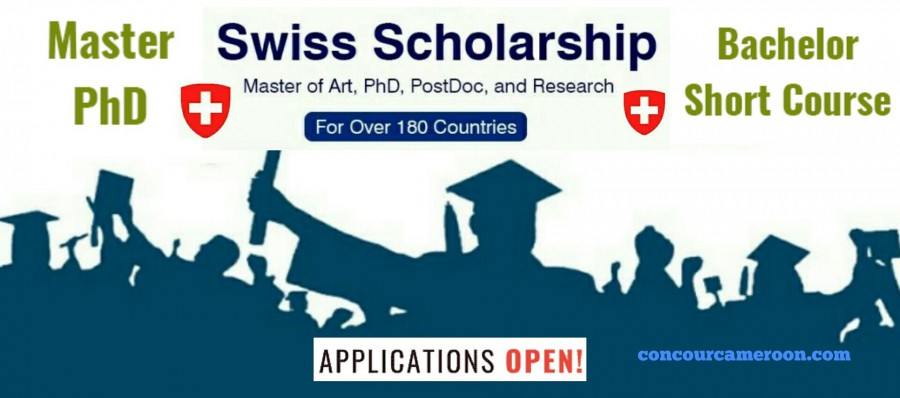 The Swiss Government Excellence Scholarships are aimed at young researchers from abroad who have completed a master's degree or PhD and at foreign artists holding a bachelor's degree.
The research scholarship is available to post-graduate researchers in any discipline (who hold a master's degree as a minimum) who are planning to come to Switzerland to pursue research or further studies at doctoral or post-doctoral level.
Research scholarships are awarded for research or study at all Swiss cantonal universities, universities of applied sciences and the two federal institutes of technology. Only candidates nominated by an academic mentor at one of these higher education institutions will be considered.
Art scholarships are open to art students wishing to pursue an initial master's degree in Switzerland.
Art scholarships are awarded for study at any Swiss conservatory or university of the arts. This scholarship is available to students from a limited number of countries only.
Apply here:
https://www.sbfi.admin.ch/
Anciennes épreuves des Concours et examens de l'écoles du Cameroun
Vous en avez assez de perdre du temps à chercher des ancienne epreuves de concours et des examens officiels. Dans ce site vous trouverez les derniers sujets des examens nationaux (G.C.E, CAP, BEPC, PROBATOIRE, BAC, BTS) et ancienne epreuve de concours d'entrée aux grandes écoles du Cameroun telles que: ENS, EAMAU , ENAM, ENIEG, IRIC, IFORD, IDE, ENSET, ESSEC, IUT, FGI, FASA, FMSB, ESSTIC, EGEM, ENSP, ENSPT en libre accès sur le web… mis à votre disposition par les étudiants en master, en doctorat et des enseignents.
---
---