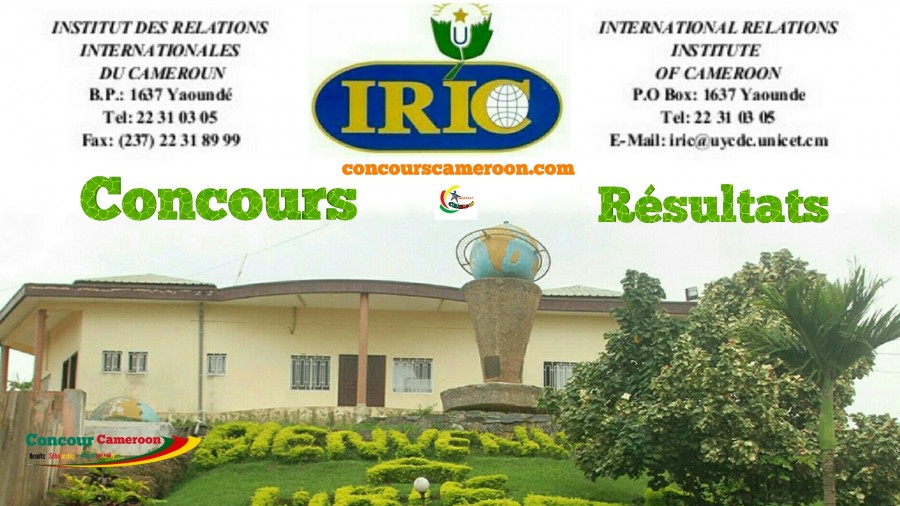 Résultats du concours d'entrée au cycle Master en Relations Internationales option Marketing International à l'Institut des Relations Internationales du Cameroun (IRIC) de l'Université de Yaoundé II au titre de l'année académique 2020-2021.
Results of the competitive entrance examination into the Master of International Relations option International Marketing at the International Relations Institute of Cameroon (IRIC) of the University of Yaounde II for the 2020-2021 academic year.
Anciennes épreuves des Concours et examens de l'écoles du Cameroun
Vous en avez assez de perdre du temps à chercher des ancienne epreuves de concours et des examens officiels. Dans ce site vous trouverez les derniers sujets des examens nationaux (G.C.E, CAP, BEPC, PROBATOIRE, BAC, BTS) et ancienne epreuve de concours d'entrée aux grandes écoles du Cameroun telles que: ENS, EAMAU , ENAM, ENIEG, IRIC, IFORD, IDE, ENSET, ESSEC, IUT, FGI, FASA, FMSB, ESSTIC, EGEM, ENSP, ENSPT en libre accès sur le web… mis à votre disposition par les étudiants en master, en doctorat et des enseignents.
---
---