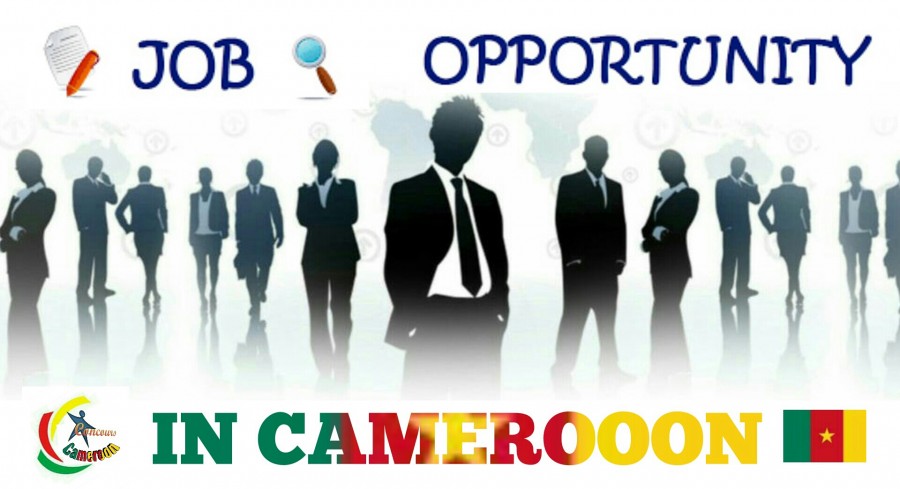 OFFICE DRIVER – YAOUNDE, CAMEROON – FULL TIME
Metabiota Cameroon seeks to hire a qualified Office Driver for an HIV military-based funded project from DHAPP-PEPFAR. The position will be based at the head office in Yaoundé, Cameroon.
About Metabiota Cameroon:
Metabiota Cameroon (MCL) is a subsidiary of Metabiota Inc., based out of San Francisco, California, U.S.A. Metabiota is the pioneer in comprehensive risk analytics that improve the world's resilience to epidemics. Metabiota has conducted pandemic prevention and research in Central Africa for 20 years. MCL's principle objectives include research into the interactions between ecology and human health; infectious disease surveillance; the promotion of public health; the reduction of epidemic and pandemic threats in Central Africa; and the provision of trainings in public health research and practice.
About the Position:
This is a full-time position. Working under direct supervision of the Office Manager, the Driver will maintain cleanliness and proper functioning of the project's vehicle, perform minor technical tasks on the vehicle that do not need the expertise of a qualified technician, and drive the vehicle to project field sites and in-town meetings or errands, as assigned.
Duties and Responsibilities:
•Transporting of staff or collaborative partners, respecting safe driving rules.
•Delivery or pickup of materials.
•Pick up visiting guests at the airport.
•Delivers letters and parcels, as assigned by Office Manager and Project Lead Team.
•Daily maintenance and inspection of vehicle for levels of fuel, oil and water, documenting maintenance every morning.
•Services and maintains vehicle in general upkeep; replenishes fluid levels, replaces bulbs, etc.
•Washes and thoroughly cleans vehicles externally and internally every morning and upon return from field, immediately after field trips.
•Weekly fumigation of vehicles for insects.
•Loads and unloads vehicle when transporting goods or equipment.
•Secures and maintains all vehicle equipment and notifies supervisor immediately of any missing materials.
•Maintains vehicle log books (including purpose of each trip, km start/finish, fuel purchased, mechanical problems, and passenger's names).
•Reports all break downs or any abnormality in vehicles in the vehicles log book.
•Ensures vehicle is locked and safely parked when outside project office, either in town or on field trips.
•Secures keys to the vehicle and ensures no unauthorized persons have access to or drive the vehicle.
•Ensures that no one sleeps in the vehicle except in locations where no alternative accommodation is available.
•Drivers will not carry paying passengers. Paying passengers are not covered by insurance and this is a risk for carjacking, particularly on return trips when dropping visitors at the airport.
•Weekly check with site supervisor to receive assignments for the coming week.
•Must be flexible to work with the schedule of staff or visitors traveling at off hours.
•Comply with all SOPs and internal regulations/ policies implemented in the Metabiota Cameroon office.
•Carry out other duties as assigned by the Office Manager and Project Lead Team.
Qualifications and Professional requirements:
•5+ years working as driver in health or development projects in Cameroon
•Good skills in driving on highways and unpaved road in rural areas
•Ability to work in a multicultural environment
•Good communication skills in English and French is a plus
Additional Information:
Travel: In country travel will be required.
Salary and benefits: Salary and benefits are competitive and commensurate with experience, within approved program budgets.
Effective start date: October 1, 2019. Selected candidates may, subject to their availability, perform a paid two-month field assignment from August – September 2019.
Duration of Contracts: One-year renewable, subject to performance and availability of funding.
Posting date: June 20, 2019
Closing date: July 11, 2019
METABIOTA believes in Equal Opportunity for all and is committed to ensuring all individuals, including individuals with disabilities, have an opportunity to apply for those positions that they are interested in and qualify for without regard to race, religion, color, national origin, citizenship, sex, sexual orientation, gender identity, age, veteran status, disability, genetic information, or any other protected characteristic. METABIOTA is also committed to providing reasonable accommodations to qualified individuals so that an individual can perform their job-related duties. If you are interested in applying for an employment opportunity and require special assistance or an accommodation to apply due to a disability, please contact us at
[email protected]
.
Anciennes épreuves des Concours et examens de l'écoles du Cameroun
Vous en avez assez de perdre du temps à chercher des ancienne epreuves de concours et des examens officiels. Dans ce site vous trouverez les derniers sujets des examens nationaux (G.C.E, CAP, BEPC, PROBATOIRE, BAC, BTS) et ancienne epreuve de concours d'entrée aux grandes écoles du Cameroun telles que: ENS, EAMAU , ENAM, ENIEG, IRIC, IFORD, IDE, ENSET, ESSEC, IUT, FGI, FASA, FMSB, ESSTIC, EGEM, ENSP, ENSPT en libre accès sur le web… mis à votre disposition par les étudiants en master, en doctorat et des enseignents.
---
---